David Dare Parker and Martine Perret
Photojournalism - Interview
Join world renowned Photojournalist and Film industry stills Photography David Dare Parker and United Nations Peacekeeping Photographer and Visual Artist Martine Perrett. Sharing the tales behind their award winning images, David and Martine will delve deep into the world of Photojournalism, taking live Q&A from the audience.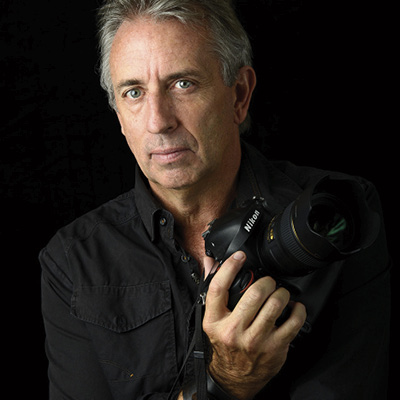 "A Walkley Award winning photojournalist and NIKON Ambassador, David Dare Parker has photographed for many national and international magazines.
Projects include coverage of East Timor's struggle to gain independence and Indonesia's first steps towards democracy. In January 2002 he was asked to co-ordinate a safety awareness course for Afghan Journalists in Peshawar, Pakistan for the International Federation of Journalists. In 2003 he was the Official War Photographer for the Australian War Memorial during the Second Gulf War. Recent work includes coverage of the Rohingya humanitarian crisis in Bangladesh.
As a film industry production stills photographer, credits include Cloudstreet, Underbelly Razor, Bikie Wars, Redfern Now, Jasper Jones, Breath, H is for Happiness & Mystery Road Series Two.
He is one of the original co-founders of Reportage, was a Director of FotoFreo Photographic Festival and a Walkley Advisory Board Member. He is a member of the °SOUTH Photo Co-operative and the SMPSP: The Society of Motion Picture Stills Photographers."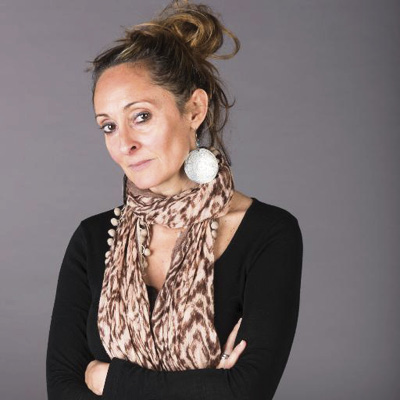 "Martine Perret began her professional career in Sydney in 1999 working as a freelance photographer and photo desk editor at The Australian Financial Review. Her interest in photojournalism took her to Timor-Leste in 2003 where she developed a working relationship with the United Nations. For the next decade Martine covered UN peacekeeping missions in conflict zones such as Burundi, the Democratic Republic of The Congo, and most recently in South Sudan and West Africa (documenting the Ebola crisis response). Now living in Margaret River, Western Australia, Martine self-published her first book, a series of aerial views of the South West region titled Margaret River Region FROM ABOVE. In July 2015, Martine initiated  new project flying over Western Australia's Goldfields. This series of photographs is called Gungurrunga Ngawa (Look Above). These images were exhibited in October 2015 and are part of the broader body of work Ngala Wongga (Come Talk), a project documenting the speakers of the Goldfields, their connection to the land and the cultural significance of Australia's endangered languages. Ngala Wongga was inaugurated at the Goldfields Arts Centre in Kalgoorlie on 20 September 2016. The exhibition toured with ART ON THE MOVE for 18 months in WA and at the Australian Embassy in Paris for the launch of activities for the International Year of Indigenous Languages in 2019. The new Ngala Wongga book has been recently published with a multimedia link at the National Commission for UNESCO's website as a legacy work. Martine recently started a new project "Wuyurpa" collaboration with 7 women – speakers of Indigenous Languages from Western Australia and Northern territory."
2019: Olive Cotton award 2019 – finalist – Tweed Regional Gallery, Murwillumbah
Department of Culture and the Arts Creative Development Program 2016/2018/2020
2018: Australian Life Exhibition – finalist – Sydney
2017: Recipient Australian National Commission for UNESCO
2017/10/04: Finalist Head On Portrait Prize – Sydney
2016: Winner City of Kalgoorlie-Boulder Art Prize – Best photography in Show
2016: Winner of Art on the Move Grant touring 2017-2018 for Ngala Wongga
2016: Finalist Doug Moran Contemporary Prize
2016: Semi-Finalist Doug Moran Contemporary Prize
2016: Finalist Best Feature Photographic Essay Ngala Wongga MEAA Western Australia Media Awards
2015: Finalist Best Feature Photographic Essay " Fighting the Invisible War " MEAA
Western Australia Media Awards.