As an award winning photographer and never one to shy away from a challenge, Adrian has successfully transitioned into the world of video. Join Adrian as he talks about the challenges involved with adapting to an ever changing industry. In this session we watch him live from London as he demonstrates his approach to lighting subjects for video projects.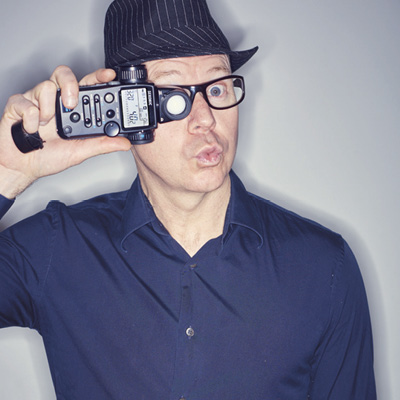 An award-winning image maker, originally from Perth now based in London, Adrian a fortunate mix of half Australian and half German, makes him uptight and laid-back. 
After a successful career as an advertising and celebrity photographer, which saw Adrian shooting from the frozen plains of Canada, the jungles of Indonesia to the streets of Milan and everywhere in between. He was even a guest photographer on Britain's Next Top Model.
Always looking ahead, Adrian could see the impact that video was likely to have on the industry, so around 10years ago he focused his attention to moving images Adrian and retrained as a DOP.
In the months Prior to Covid he filmed in New York, London and Dubai on one commission alone. He has been commissioned to work with Prime Ministers, Olympic Gold Medallists and even Regular people.
Growing up in Perth he was aware of light from a young age, this remains his passion. He's been playing with light and image capture for over 20 years but confesses he looks much younger.