In one of our inspirational lecture sessions, Alex will share how she approaches the difference between studio and natural light. Find out more about how she lights her subjects, her favourite gear and how she approaches dealing with the difficulties of shooting animal subjects.
Known for her pet, animal and wildlife photography and Founder of the Houndstooth Studio. Alex has won more than 250 awards in her career, including best Canine Photographer in Australia 2011 and 2013. Be inspired as Alex takes you through the tips and tricks of one of her photoshoots both with studio light and natural light, the pros and cons, even the settings. As a Profoto Ambassador Alex can share her knowledge and passion for light, and what it takes to produce award winning images.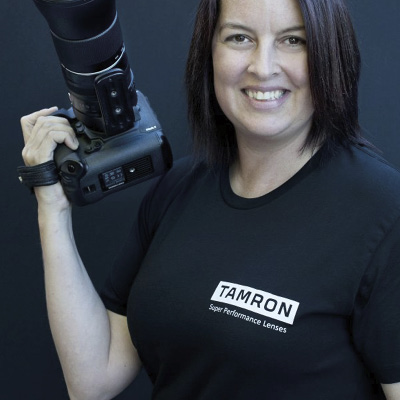 As one of Australia's most awarded animal photographers, with a reputation for outstanding imagery, intense ethics around her animal subjects, and a passion for conservation, Alex is a dynamic and engaging speaker. This presentation is a must do for those who want to get the best from their wildlife photography and who seek inspiration to get out amongst it! Dogs Today Magazine in the United Kingdom calls Australian photographer Alex Cearns "One of our greatest dog photographers in the world." Alex is the Creative Director of Houndstooth Studio and specialises in capturing portraits that convey the intrinsic character of her animal subjects. When it comes to her photography, she is passionate, compassionate, fun, caring and committed and it would be apt to describe her as a "crazy dog lady". Alex photographs for engaged pet lovers, corporate brands in Australia, the USA and the UK, and for around 40 Australian and International animal charities and conservation organisations. Her images have been published extensively across Australian and International media, in books, magazines and ad campaigns. Alex is the recipient of over 250 awards for photography, business and philanthropy, and in 2019 was awarded the Medal of the Order of Australia (OAM) from the Council for the Order of Australia for her service to the community through charitable organisations.