From day one of this amazing aerial photo project, we looked down from our elevated vantage point and our fascination for the aerial view of our coast would take over. Each scene revealing just how visually intriguing the edge of our beautiful island continent could be. Reminiscent of explorers of old, we were filled with wonder… what would we see next, what was around the corner.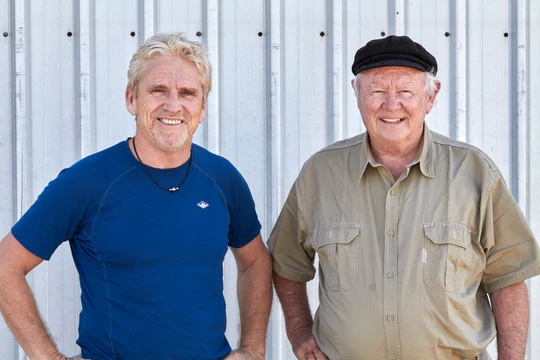 Denis Glennon AO is one of the seventy million or so Irish diaspora scattered around the world. In the contemplative and restless spirit of his Celtic forbearers, he together with his good friend, Tony Hewitt, spent 31 days flying around the coast of Australia, in a small plane, photographing its "girt  by sea"
Their vision was born, firstly to see if they could do it and secondly to show Australia like it had never been seen before. They came home with the most unique, fascinating and captivating set of aerial images of Australia, you are likely to see, one hundred and twenty of which are included in their bestselling book, Girt by Sea.
It will spark a sense of awe in you of how our coastline's myriad moods, awakens senses that were surely forged to behold, such wonders around us.