We talk to award-winning documentary photographer Patrick Brown from his studio in Bangkok about this career.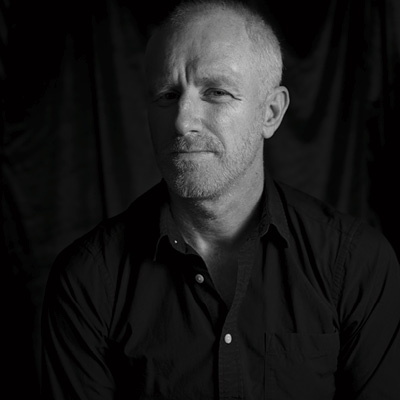 Photographer Patrick Brown has been based in Bangkok for 2 decades covering stories in and around the region. He now splits his time between Bangkok and Copenhagen
Patrick has devoted himself to documenting critical issues around the world often ignored by the mainstream media. His ground-breaking project on the illegal trade in endangered animals won a World Press Photo Award in 2004 and a multimedia award from POYi in 2008. Continuing to work on the subject, his book 'Trading to Extinction' was nominated in the 10 best photo documentary books of 2014 by AmericanPhoto. In 2019 he published "No Place On Earth" provides an intimate portrait of the survivors of the recent persecution of the Rohingya in 2017. 
He has been the recipient of the 2019 FotoEvidence Book Award and 2 World Press Photo Award 2018, 2004, 3P Photographer Award, Days Japan Award, Picture Of The Year Award, and NPPA's Best of Photojournalism Award for his work. His work has been exhibited internationally at Centre of Photography in New York, the Metropolitan Museum of Photography in Tokyo, Visa pour l'Image in France and is also held in private collections.
Patrick is a regular contributor to a wealth of publications, including, Rolling Stone Magazine, The New Yorker, TIME, Newsweek, Vanity Fair, National Geographic, Mother Jones, Stern Magazine, Der Spiegel Magazine, Marie Claire, New York Times, Aperture, GEO Germany, plus such originations as UNICEF, UNHCR, Fortify Rights and Human Rights Watch.
AWARDS
2019    FotoEvidence Book Award with World Press Photo Award
2019    ASME-Ellie Awards 2019 Finalist Rolling Stone Magazine, USA
2019    Prix Pictet Global Award nominated, Swiss
2018    World Press Photo Award: First Prize, General News Singles
2018    World Press Photo, Picture of the Year nominee
2016    Prix Pictet Global Award nominated, Swiss
2015    Prix Pictet Global Award nominated, Swiss
2014    American Photo Best Documentary book of 2014, USA
2009    New York Photographic Book Awards, USA
2008    NPPA's Best Photojournalism Award, Multimedia. USA
2008    Picture of the Year International, Multimedia project, USA
2005    Picture of the Year International, USA
2005    3p Foundation Award, French
2005    Days Japan Award: Jury Award, Japan
2005    World Press Photo Award: Second Prize, Category "Nature"
2003    World Press Photo Award: Joop Swart Master class nominee
1994    Kodak Australia Award, City of Perth, Australia