Photoshop Battle with Peter Eastway and Christian Fletcher
In this clash of the Photographic Titan's we watch Peter and Christian go head-to-head in a photo editing battle. One image, Two photographers, Two final image. Watch and see who will come out victorious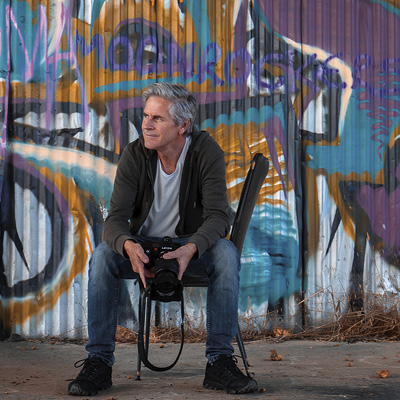 Christian Fletcher is a multi-award winning professional photographer with over 30 years experience. Christian has perfected the art of light, composition, colour & post processing. He believes that all great landscape images have to have the 'perfect light' at their core, and it is this light that he is most respected for. His work encompasses everything from capturing the beauty in landscapes, to teaching others, and using his photography to reinforce the connections we all have with our natural environment.
"Christian's pictures are not souvenirs, but images that help us to 'see' and to understand landscape as art. Light literally exudes from Christian's pictures like few others, and this luminescent enlightenment startles us with its clarity and perception". – Dr. Les Walkling, professional photographer Christian uses his creativity and the best equipment available to push the boundaries of landscape photography into areas that invoke serious reflection in the viewer's mind. His unrivalled enthusiasm, passion, humour and incredible technical and creative skills make him one of Australia's leading landscape photographer.
His work has been recognised many times over the years. In 2011, the Australian Institute of Professional Photography awarded him both the Western Australian and the Australian Professional Landscape Photographer of The Year. In 2014 he was again awarded the Western Australian Professional Landscape Photographer of The Year. He won the inaugural 2014 International Landscape Photographer of The Year with his aerial industrial images and was awarded the 2015 AIPP Western Australian Travel Photographer of the Year. In 2018 he won the Outstanding Business of the Year at the Busselton Dunsborough Yallingup Business Excellence Award and in 2019 his gallery won "Excellence in Creative Industry" at the Margaret River Chamber of  Commerce and Industry Business Awards.
His images are permanently on display in his Western Australian gallery in Dunsborough.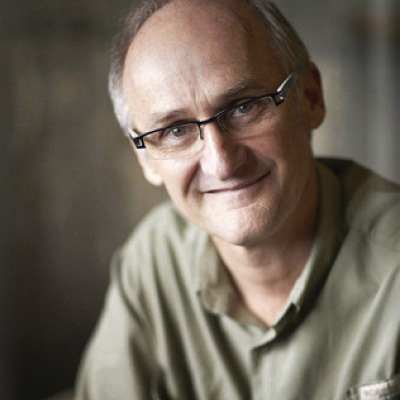 APP-L, G.M. Photog., Hon. FAIPP, FNZIPP, Hon. FNZIPP, FAIPP
Peter Eastway is an Australian photographer known internationally for his landscape photography and creative use of post-production. A practising professional, he shoots editorially (mainly for Better Photography magazine) and works selectively in advertising and portraiture.
Peter has been involved in photographic magazine publishing for over 30 years, establishing his own title, Australia's Better Photography Magazine, in 1995. As a result, Peter and his websites are a wealth of information on how to capture, edit and print, offering tutorials, videos and inspiration for amateur and professional photographers.
Peter's work has been published and exhibited internationally over the past 40 years. He was the author of the Lonely Planet's Guide to Landscape Photography. His photography has featured on the cover of the Lonely Planet's guide to Australia, in articles in the Qantas inflight magazine, and in an international Apple television commercial. And he has worked with Phase One researching and promoting its high-end medium format cameras and Capture One raw processing software.
He was one of the featured photographer in the Tales By Light television series aired on the National Geographic Channel in Australia and produced in partnership with Canon Australia. It can currently be viewed on Netflix.
Peter Eastway is a Grand Master of Photography, a Fellow and an Honorary Fellow of the Australian Institute of Professional Photography, and a Fellow and Honorary Fellow of the New Zealand Institute of Professional Photography. He won the 1996 and 1998 AIPP Australian Professional Photographer of the Year Award. He is a WPPI Master of Photography.
More recently he won the 2009 Kodak Award of Distinction at the international WPPI Print Competition held in Las Vegas, USA; and the AIPP NSW Landscape Photographer of the Year 2013.
Peter's early landscapes were primarily black and white, carefully printed and toned, but with the advent of digital photography, he is taking a leading role internationally, creating a New Tradition of high quality imagery, and speaks about 'invisible Photoshop'.
He is an ambassador for a number of international photography brands, including Canson, Eizo, Epson, Momento Pro, Nisi, Phase One, SanDisk, The Edge Photo Imaging, Wacom and Zenfolio.
Peter speaks nationally and internationally on topics including landscape photography, Photoshop techniques, publishing and the business of professional photography.
Awards:
2013 NSW Landscape Photographer of the Year
2010 NSW Professional Photographer of the Year
2010 NSW Landscape Photographer of the Year
2010 NSW Commercial Photographer of the Year
2009 Kodak Award of Distinction, WPPI
2009 1st, 2nd, 3rd Landscape Category, WPPI, Commercial Category
2008 Grand Award, WPPI, Commercial Category
2007 New Zealand Overseas Photographer of the Year
2006 AIPP Grand Master of Photography
2005 Grand Award, WPPI, Commercial Category
2004 AIPP Australian Illustrative Photographer of the Year
2004 NSW Professional Photographer of the Year
1998 AIPP Australian Professional Photographer of the Year
1998 AIPP Australian Landscape Photographer of the Year
1996 AIPP Australian Professional Photographer of the Year
1996 AIPP Australian Landscape Photographer of the Year
1996 NSW Professional Photographers of the Year
1995 AIPP Australian Landscape Photographer of the Year
1995 NSW Professional Photographer of the Year
1995 Master of Photography, AIPP
1986 Kodak Achievement Award
1986 Associateship of the AIPP