Come on a journey into the waves with Russell as he gives you a greater understanding of what it takes to create a truly memorable surf and ocean images. Take a look at the gear he uses and how he approaches getting into the water to capture his greatest passion
Challenge yourself to look beyond the moment in time!
"The way I look at my photography completely changed ten years ago, all from an accident, a split second of stupidity and the lack of respect for the ocean. Taking my eyes off the sea for a split second, resulted, in a broken leg in two places, a dislocated knee and a seven-hour drive back to my local hospital. I highly recommend not taking the so-called safety channel for granted and going over the falls on a  twenty-foot wave on a jetski and drinking copious amounts of alcohol as pain relief. (That's another long story)…. So you ask, how do I look at my images?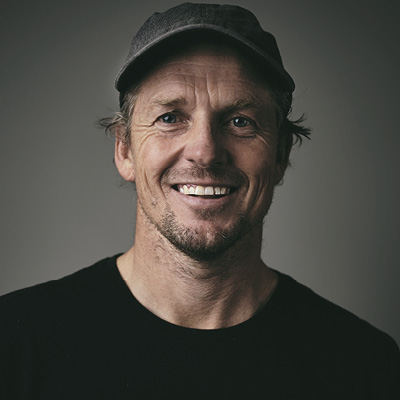 On his path to becoming an internationally acclaimed photographer, Russell Ord has squinted down the lens at an intriguing mix of subjects over the years. He's shot magazine covers of world-class surfers and helped deify celebrity chefs. He's roamed with Uunguu Rangers in the Australian outback and mingled with bridal parties on their big day. He's island-hopped across tropical fantasylands and followed his photographic instincts through urban meccas. Meanwhile his ocean images are celebrated for simultaneously implying the cruelty and majesty of the sea.
As one of the world's leading surf photographers, Russ's unique talents culminated in his documentation of a violent twist of Indian Ocean known simply as 'The Right'. In pursuit of a unique, career-defining angle, Russ put himself in a situation where the ocean's most powerful forces converge. The hard won image served as the focal point for his celebrated documentary, 'One Shot'.
While he remains a passionate and astute chronicler of the ocean's moods, Russ suggests that evolving and diversifying is the key to a long and stimulating photographic career. "I realised very quickly if I wanted to keep working as a photographer I would have to develop other skills. Most of my work now revolves around capturing people's stories, along with tourism and brand work."
While professionally driven, Russ is very much the type of person who thrives on the opportunity to share his extensive knowledge. "It just about works in reverse," he states. "By sharing my experience/knowledge, it actually inspires me to pick up the camera and shoot for the enjoyment. Watching someone develop a new skill and how ecstatic they are when the shot works out serves as a true reminder of why I started photography in the first place."
Russ's diverse range of experience, superior technical knowledge and gregarious nature mean he is uniquely placed to act as a mentor to other photographers. Time with Russ is not simply a tutorial, it's a rollicking experience that ensures you come away both entertained and educated.