Birds, Action and Magical Light
Yes, it is all about the light! Do you ever get bored with your bird photography? Would you like some tips on how you can create beautiful images while in the field? Then this talk is for you! Shelley will inspire you to look at taking photos creatively using the light, which can add another dimension to your photography. Shelley will show real world examples of adrenaline rush moments she has encountered and how she was able to capture those shots. Birds are fascinating and provide endless opportunities for "that perfect shot". Let Shelley show you how and help boost your confidence for you to get out into the field and start shooting!!
Action and light! These are two key components of bird photography. To be able to capture a moment of action adds interest for the observer, whilst the ability to use the light effectively will elevate the image to the next level. There are many considerations when attempting to capture a good image of a bird. There is so much more to it that taking a quick snapshot of the bird in front with the sun directly behind you. Shelley will inspire your imagination and talk briefly about different aspects of bird photography, with a focus on action and magical light. She believes these two factors are so critical in creating beautiful images. Action can be broad as it is all about the behaviour of the bird and knowing what to look for when shooting. Learn to anticipate these moments and be ready to get those special shots. Camera settings are also crucial for this type of shooting and will be discussed. Magical light!! Have you ever looked at a photo and noticed the beautiful light and wondered how on earth the photographer captured that? Let's delve into this subject in detail. Shelley will talk about how to find this light and use it to your best advantage. She will discuss different types of light and the angles to shoot and capture this light. It is about "Quality Light" and it is natural light.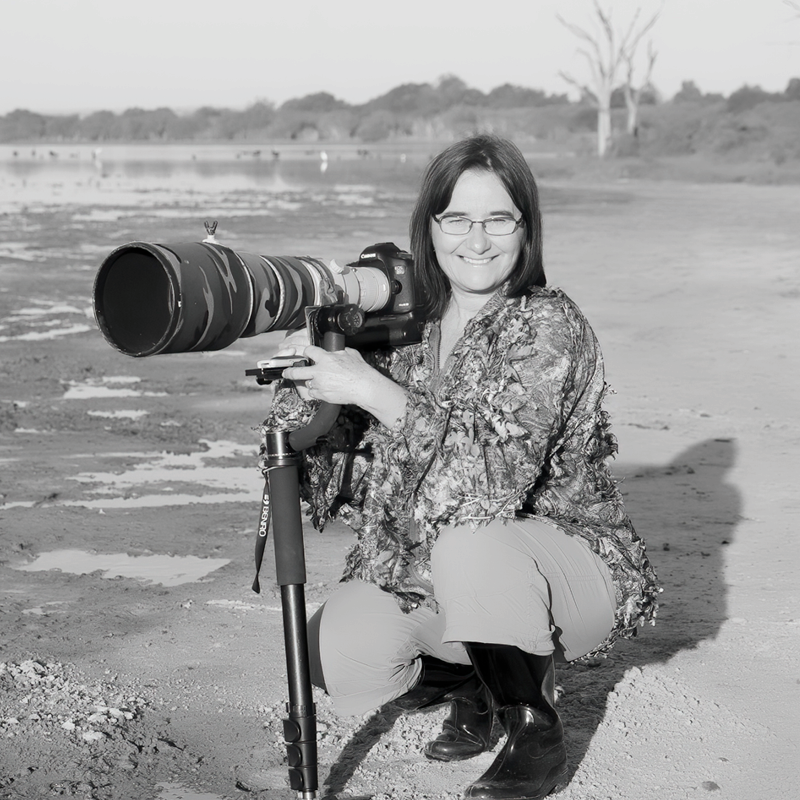 Shelley Pearson specialises in Bird Photography with her favourite birding location being the Mandurah Estuary, Mandurah WA. There is a good chance you will spot her in the rushes here, when she is not undertaking workshops locally and around the state of Western Australia. Shelley is a well-known Australian Bird Photographer, recognised in Australia and internationally. She has won numerous competitions including the Bird Photographer of the Year by Birdlife Australia. Her images are published in books and Birdlife Australia calendars and magazines.